PleasurableThings (PT Eds.)
Raspberry Martinis
This is our fabled "panty-remover" party cocktail. Getting all the ingredients together can take a bit of effort, so these are best served at a party where you can treat many friends to the delicious result!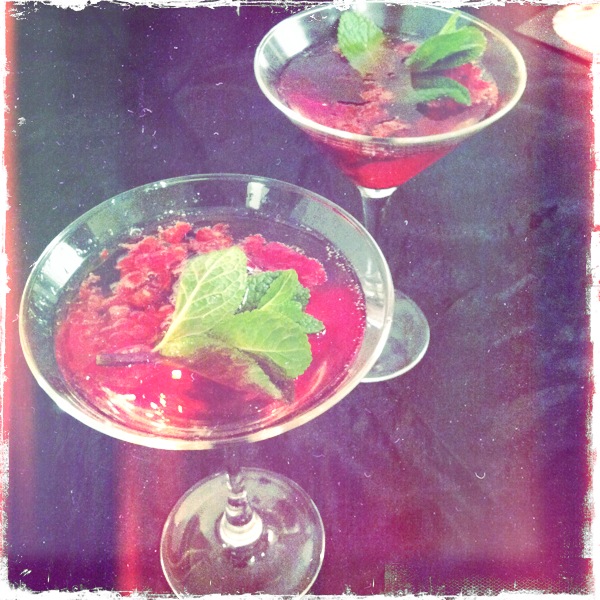 Ingredients
Multiply the following by the number of drinks you intend to make:
1oz raspberry vodka
1/2 oz Chambord liqueur
1oz raspberry sour liqueur (e.g. Sour Puss brand)
Fresh raspberries
Champagne or cava
Mint leaves
Directions
Shake the first three items on ice in a cocktail shaker.
In the bottom of each martini glass, crush one raspberry to make the individual seeds come apart.
Pour from the cocktail shaker into the glasses until each is 2/3 full. Top up with champagne or cava (which should make the raspberry bits float). Garnish with mint leaves.